San Jose Gas Pipe Repair and Installation Services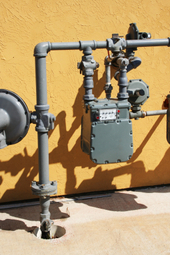 If you are looking for an effective and economical San Jose plumber service that provides San Jose gas pipe repair and installation service, you need look no further than Arroyo Plumbing and Drain. We are a licensed, bonded, and insured full service plumbing company that can answer all of your San Jose gas line repair needs. Our service package that includes both a free service call and free estimate to assist you in your budgeting needs, and all our work is guaranteed.
A gas line is a vital part of your house or business, and it is something that requires a highly trained plumber to safely work on. Poor installation or repair jobs can lead to massive bills later, making it vital that you secure the high quality service for any gas line repair or installation. By working with a professional company that carries its own insurance, you and your family can be assured that we will provide effective and skilled assistance to protect your home or business.
Our San Jose Gas Pipe Repair and Installation services include the following:
Gas line installations at your home or business
Evaluation and Inspection of gas lines to determine if they need preventative maintenance or replacement
Inspecting gas lines, valves and connections for leaks
Setting up gas line connections to water heaters, ovens, heaters, gas dryers and other household appliances
Installing gas line extensions for a kitchen remodel or built in backyard barbecue
Remember, poorly maintained gas lines or home appliances can result in slow leaks of natural gas, which can produce fires or other dangerous conditions. By allowing us to inspect and make any needed repairs on your gas lines, you can protect your home or business from the dangers that can result from poorly maintained gas pipes.
Arroyo Plumbing and Drain has a large number of satisfied customers who can attest to our high quality work and service. Refer to our profile on Home Advisor.
If you're looking for an effective high quality San Jose plumber, remember that Arroyo Plumbing and Drain offers both small and large clients professional, courteous, and fast service, all for a reasonable price. 
Phone 408 278-0170 for regular or emergency plumbing service from trusted San Jose Plumbers.